Welcome to the Pintastic Pinteresting Party!
We are excited about featuring you & spreading the word of some amazing posts to read!
Thank you for joining us.
Halloween is almost upon us. My girls are so excited! My youngest has worn her costume all day Saturday and Sunday last weekend, and I am sure that I will have to sneak it off of her while she is sleeping this coming weekend. She does this every year. My girl just loves to dress up. I don't mind really, and I don't want to take it away, I just want to wash it!
I hope you all have a spooky fun time this Halloween, and don't eat to much candy.
Time to get the party started.
A
dd y
our l
ink & join in on the fun!
Please follow the hosts on Pinterest.
By following them you will be able to see your pins and posts posted on Pinterest!
It's great to view articles on Pinterest and to find the perfect read!
Here are the buttons you can share in your
Blog Hop Libraries or on your Websites.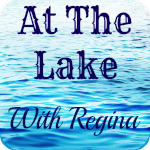 Here are this weeks features:
My favorite from last week:
Hands down, my favorite post from last week is the 40+ Ways to Teach Kids Thankfulness from Alicia at Vibrant Homeschooling. Something I absolutely always remember to keep in mind and something I try to instill in my girls... there is ALWAYS something to be grateful for, because it can ALWAYS be worse. There will always be someone else that has it worse, so be thankful for what you have, and not sad for what you don't. Thank you for sharing the many ways to help us teach this to our children!
Thank you all for Sharing!
ARE YOU READY TO PARTY?
Disclosure: If you put you list your e-mail, we will send out a reminder when the link up party starts. This is the only reason we will use y
our e-mail. By posting in this link up you agree that we may use your picture and article for promotional purposes and featured articles on Called To Be A Mom, the Blessed Learners webpage, At the Lake with Regina, Celebrating Everyday, The Coupon Chronicles and social media outlets. Also visually and morally offensive posts are not welcome and will be deleted. We love great posts and want to keep this warm and inspirational.

(All posts may contain affiliate links. Read my disclosure policy
here
.)