Welcome to the Pintastic Pinteresting Party!
We are excited about featuring you & spreading the word of some amazing posts to read!
Thanks for joining us.
I hope this week finds you all well. Been a little up and down here this week. Our normal routine was thrown off a bit with my Mom in the hospital for a few days. She gave us a little scare, and that is obviously never fun. But she made it home today and is doing well, so I am trying to resume a little normalcy around here and get back into said routine. I am finding it a little difficult to focus still, but I am sure it will come with time.
Speaking of time, it is time to
get this party started, so go ahead, a
dd y
our l
ink!
Please follow the hosts on Pinterest.
By following them you will be able to see your pins and posts posted on Pinterest!
It's great to view articles on Pinterest and to find the perfect read!
Here are the buttons you can share in your
Blog Hop Libraries or on your Websites.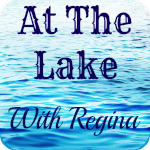 Here are this weeks features:
My favorite from last week:
Thank you to M
ini Monets and Mommies for sharing your S'mores Cupcakes! M
mmmmm - S'mores and Cupcakes, these are just two of my FAV OR ITE things! You do know that I am singing that in my head, right?
Thank you Greatly Blessed for sharing this Candy Corn Dress. So stinking cute! I was one! Ok, just kidding. Mostly. But seriously, super cute!
Thank you all for Sharing!
ARE YOU READY TO PARTY?
Disclosure: If you put you list your e-mail, we will send out a reminder when the link up party starts. This is the only reason we will use y
our e-mail. By posting in this link up you agree that we may use your picture and article for promotional purposes and featured articles on Called To Be A Mom, the Blessed Learners webpage, At the Lake with Regina, Celebrating Everyday, The Coupon Chronicles and social media outlets. Also visually and morally offensive posts are not welcome and will be deleted. We love great posts and want to keep this warm and inspirational.

(All posts may contain affiliate links. Read my disclosure policy
here
.)